PROGRAMME COST
ZAR 3,650.00/ USD 200.00
(Click here to make payment arrangements)
Why are we displaying in ZAR and US$?
We use STRIPE to facilitate Card Payments. STRIPE does not process in ZAR*.
*We will update the cost of the course if there is a currency fluctuation of more than 3%
---
SAIT MEMBERS
All SAIT Members qualify for a 10% discount.
Please send an email to mtdrsa@academyoftaxlaw.com with your name (as registered with SAIT), email address and SAIT membership number and we will send you your discount code.
---
DELIVERY PARTNER

---
Obtaining a Certificate for Verifiable CPD Hours
To receive a certificate confirming your participation and verifying Verifiable CPD Hours in this program, it is necessary to complete a brief assessment that validates your completion of the program. The fee for this assessment is ZAR 920.00*.
(*This is NOT a mandatory cost – you may complete the programme without opting for the Certification Option.)
---
CPD Partner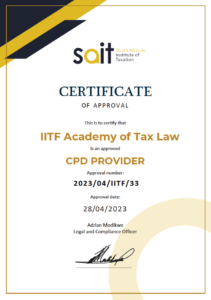 The real value of the programme lies in the practical knowledge shared by one of South Africa's foremost advocates of Tax Dispute Resolution, Prof. Dr Daniel N. Erasmus.
Expand your skills and gain knowledge in an area of considerable commercial interest which will enhance your employability potential in this area
Develop an in-depth and practical understanding of dispute resolution
Examine the latest policy developments that organisations need to deal with in an increasingly demanding regulatory environment
Undertake a flexible, alternative study solution to a traditional on-campus programme, tailor-made for working professionals and studied 100% ONLINE
Improve your career prospects by gaining a high-level qualification without compromising your work commitments and gain the professional skills and practical experience that businesses are looking for today.
The Tax Dispute Resolution course in South Africa is designed to equip professionals with the skills and knowledge needed to navigate the complex terrain of tax audits, assessments, objections, appeals, tax board hearings, and emerging developments in tax legislation. By attending this comprehensive course, participants will gain a competitive edge in managing tax disputes, ensuring compliance, and securing fair outcomes for their clients or organizations.
---
PROGRAMME FORMAT
Mastering Tax Dispute Resolutions in South Africa is a full online course. All lectures and materials are pre-prepared and provided in our online Learner Management System.
You can start anytime, as soon as you enrol.
LIVE Q&A SESSIONS
The lecturers will conduct LIVE Q&A sessions every 6 weeks despite this being a full online course. This will allow students to ask relevant questions in a live Q&A environment.
Students will be given the LIVE Q&A schedule on registration.
---
YOUR LECTURERS
Schalk Pieterse
Eddie Sellner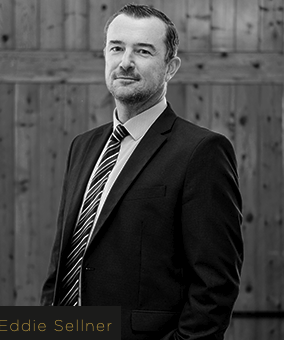 Deone Ferreira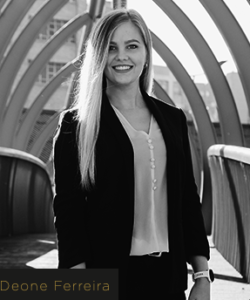 With guest lecturer:
Dr Daniel N Erasmus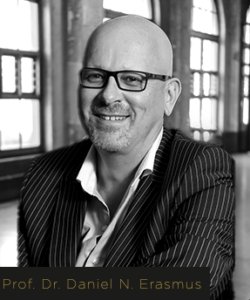 ---
WHAT'S IN THE PROGRAMME?
SESSION 5 - TAX BOARD HEARINGS
SESSION 6 - ANCILLARY LESSON
About Instructor

Login
Accessing this course requires a login. Please enter your credentials below!